Monday, 6th September 2021: Mark: 10
Reading : Verses from Mark, Chapter 9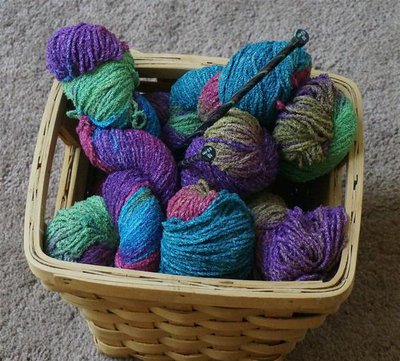 John said to Jesus, 'Teacher, we saw someone casting out demons in your name, and we tried to stop him, because he was not following us.' But Jesus said, 'Do not stop him, for no-one who does a deed of power in my name will be able soon afterwards to speak evil of me. Whoever is not against us is for us. For truly I tell you, whoever gives you a cup of water to drink because you bear the name of Christ will by no means lose the reward.
(Church in Wales Lectionary, New Revised Standard Version)
---
Thoughts
Have you a habit, like me, of believing your way is right? Well I guess we all do this occasionally. I always like to cast on my knitting for say a sweater by using two needles. Over the years I taught many people to do this, including those who were about to engage in a 24 hour knitting marathon to raise money for St Edward's Church in Burgess Hill. I confidently believed this was the only way to start knitting, until some years later I discovered you could cast on with only one needle.
It is the same with the disciples, and with us. We often believe that because someone does not do something in the way we do, they are wrong. The disciples believed that a man who was not part of their group but was "casting out demons" in Jesus' name should be stopped. In our world something similar happens - catholics and protestants believe only they are right; and traditionalists and evangelicals disagree believe only they are right! Jesus says that those who have enough faith to pray and worship in His name, are part of God's Kingdom, even if we don't recognise this.
---
Prayer
Lord Jesus,
only You know the hearts of Your people;
and only You know what is true faith.
Teach us not to be critical of others
who worship in a different way to ourselves,
but to recognise that we are fellow-travellers
in the Way of Christ.
Amen.
---
Follow Up Thoughts
If you would like to learn the differences between different Christian denominations, look up this site - it's very helpful:
On the other hand if you would like to learn how to cast on stitches with one needle look at this site: