Sunday, 6th November 2022: The Second Sunday of the Kingdom Season
Reading : Verses from Romans, Chapter 8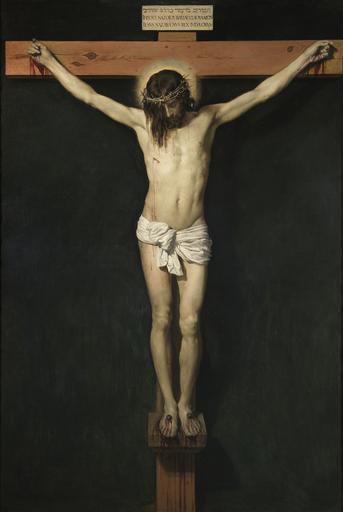 If God is for us, who is against us? He who did not withhold his own Son, but gave him up for all of us, will he not with him also give us everything else? Who will bring any charge against God's elect? It is God who justifies. Who is to condemn? It is Christ Jesus, who died, yes, who was raised, who is at the right hand of God, who indeed intercedes for us. Who will separate us from the love of Christ? Will hardship, or distress, or persecution, or famine, or nakedness, or peril, or sword?....
For I am convinced that neither death, nor life, nor angels, nor rulers, nor things present, nor things to come, nor powers, nor height, nor depth, nor anything else in all creation, will be able to separate us from the love of God in Christ Jesus our Lord.
(Lectionary, New Revised Standard Version)
---
Thoughts
Are there things in which you lack confidence? For me, I lack confidence in driving through strange towns. I'm alright on major roads and motorways where there are large signposts, but give me a medium-sized town and I can easily get lost. Although having said that I did once get lost on driving through Spaghetti Junction - the massive interchange near Birmingham in the UK.
Others may lack confidence in using a computer, or sending texts on a mobile phone, or any other number of things. In our reading today from St Paul's epistle to the Romans he is seeking to boost their confidence in God's plans. They have every reason to be confident, not in themselves, but in their salvation and in God who is accomplishing it. To all who are Christ's by faith, they have been saved from the consequences of sin in this fallen world. His words of comfort and reassurance, should speak to each one of us when we feel our confidence as Christian slipping away. Look at the last paragraph, above, when you feel unsure or doubt that God loves you!
I still can't drive through major cities without help, but with google maps on my phone, I can happily go anywhere in my car. As Christians when we have any doubts let Paul settle the argument - no matter what happens to us in our life nothing can separate us from the love of God in Christ Jesus. The bible then is my go-to guide!
---
Prayer
Lord, when the things of this life
cause us to have a crisis of confidence;
when hardship, or distress, or peril,
seek to separate us from You;
or when fear of circumstances,
seeks to overwhelm us;
may we remember to turn to
our Bibles and regain our strength
by re-reading Paul's words -
that nothing can separate us
from the love of God in
Christ Jesus our Lord.
Amen.
---
Follow Up Thoughts
The following article on Justification (see Paul's words above: 'It is God who justifies us') is very long, but after trawling dozens of articles, this is the best I could find. Personally I could do without the paragraph on Adam and Eve: