Saturday, 27th March 2021: The opposition gathers pace: 1
Reading : Verses from John, Chapter 11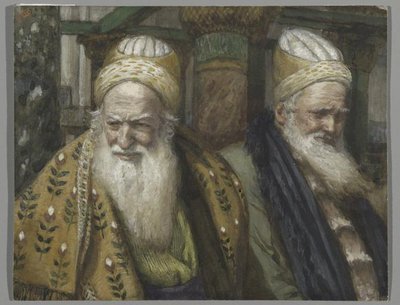 Many of the Jews therefore, who had come with Mary and had seen what Jesus did, believed in him. But some of them went to the Pharisees and told them what he had done. So the chief priests and the Pharisees called a meeting of the council, and said, 'What are we to do? This man is performing many signs. If we let him go on like this everyone will believe in him, and the Romans will come and destroy both our holy place and our nation.' But one of them, Caiaphas, who was high priest that year, said to them, 'You know nothing at all! You do not understand that it is better for you to have one man die for the people than to have the whole nation destroyed.' He did not say this on his own, but being high priest that year he prophesied that Jesus was about to die for the nation, and not for the nation only, but to gather into one the dispersed children of God. So from that day on they planned to put him to death.
(Church in Wales Lectionary, New Revised Standard Version)
---
Thoughts
This little incident in the Temple comes immediately after the raising of Lazarus, the brother of Martha and Mary who live in Bethany, a village near Jerusalem. The opposition to Jesus has been growing from almost the beginning, especially when he begins his miracles, or 'signs' as the writer of John's gospel calls them.
The whole of the gospel has been heading towards this miracle of the raising of Lazarus, which prefigures, that is indicates something even bigger in the future will happen, in this case the raising of Jesus himself.
We might wonder why the Jews are so against a man such as Jesus, but of course they can only see that any person who gathers thousands of people to himself, and calls himself the Son of God, will be seen as a threat by the Romans. Here we learn Caiaphas' great plan, and we shall see him again when Jesus is arrested.
---
Prayer
Lord Jesus,
from the time of your birth as a man,
there were those who sought to kill You.
You knew the danger that threatened You
and You accepted Your Father's call
to bring His people back to Him.
Today we pray for all those who
are in such peril,
innocent men and women
whom the world seeks to destroy.
May they be comforted by You
this day. Amen.
---
Follow Up Thoughts
You might like to read about the role of the High Priest in ancient Israel, and about Caiaphas: