Friday, 3rd December 2021: The blind see
Reading : Verses from Matthew, Chapter 9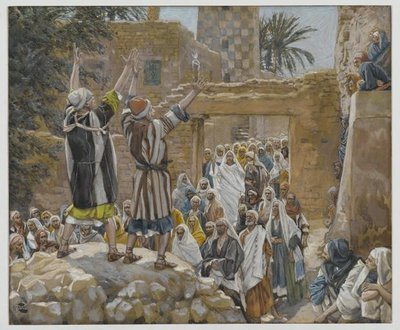 As Jesus went on from there, two blind men followed him, crying loudly, 'Have mercy on us, Son of David!' When he entered the house, the blind men came to him; and Jesus said to them, 'Do you believe that I am able to do this?' They said to him, 'Yes, Lord.' Then he touched their eyes and said, 'According to your faith let it be done to you.' And their eyes were opened. Then Jesus sternly ordered them, 'See that no one knows of this.' But they went away and spread the news about him throughout that district.
(Church in Wales Lectionary, New Revised Standard Version)
---
Thoughts
The electricity went off one evening and it was pitch dark in the house. I was in the hallway. Even the bright light on the heating panel had of course gone out. Where had I put my torch? I had some candles, but where were the matches? Feeling my way down the hall I stumbled into the treadle sewing machine before I found my bedroom door. Now all I had to do was find my bedside locker and the torch. Well I eventually found the torch and the candle and matches, and although the house got cold, it was only a few hours until the electricity came on again.
We can have no real idea of how the blind men in Matthew's Gospel managed to follow Jesus. Perhaps they were helped by the disciples. But what we do know is that somehow they followed Jesus into a house, where they continued to ask him to have mercy on them. Jesus does so, saying "according to your faith let it be done to you". We note that they must have considerable faith!
But there is another kind of blindness in the Gospels. Jesus constantly refers to the Pharisees and those who are against him as being blind. They are spiritually blind. They are like blind men, or those who walk in darkness. They cannot see the truth that is before them - that Jesus is the Son of God; that he is the Messiah; and that he comes to offer all people salvation. Faith is being certain of what we do not see!
---
Prayer
Lord Jesus,
give us the faith of the blind men,
to know that You are our Saviour,
and that You can heal our sin
and our sickness.
May we approach You in confidence
this day and always.
Amen.
---
Follow Up Thoughts
If you want to find out more about spiritual blindness, look up this article: