Tuesday, 13th April 2021: So who was Jesus?
Reading : Verses from Colossians, Chapter 1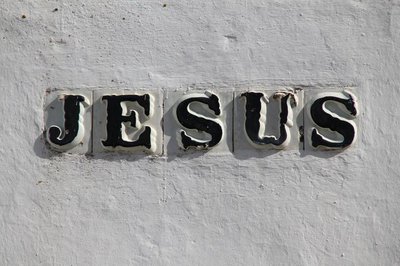 Jesus is the image of the invisible God, the firstborn of all creation; for in him all things in heaven and on earth were created, things visible and invisible, whether thrones or dominions or rulers or powers - all things have been created through him and for him. He himself is before all things, and in him all things hold together. He is the head of the body, the church; he is the beginning, the firstborn from the dead, so that he might come to have first place in everything. For in him all the fullness of God was pleased to dwell, and through him God was pleased to reconcile to himself all things, whether on earth or in heaven, by making peace through the blood of his cross.
(Church in Wales Lectionary, New Revised Standard Version)
---
Thoughts
In the passage above the word 'firstborn' was to lead to what eventually became a major heresy - that of Arianism - which alleged that Jesus was a created being made by God, rather than God Himself. There have been whole libraries written on this, so it's enough to say that most theologians belief that Paul used the word 'firstborn' because it was a title for the Messiah, and it had two meanings, one of which was to mean 'supreme' or 'head of', say a family.
When in doubt about matters of faith Christians have always prayed, alone or collectively, and early on Christians came to believe that Jesus was God, not a creature made by God. In the Nicene Creed, said in the Eucharist, we say we believe in 'one God' and in Jesus who is:
'God from God, Light from Light, true God from true God,
begotten, not made, of one Being with the Father.'
In my early life I struggled with the concept of Jesus as God. I had no problems with the Holy Spirit as the power-arm of God, or of God the Father, but Jesus....? After much prayer it all began to come together in my mind, and I love the thought that God understands us because He has lived as a human being.
---
Prayer
Lord Jesus
God from God,
true God from true God,
give us a firm belief
that we may build our life
upon a strong foundation,
and continue to grow in faith.
Amen.
---
Follow Up Thoughts
If you would like to know more about Arius and Airianism, the following will give information: