Tuesday, 26th January 2021: The Lord is near to the broken-hearted
Reading : Verses from Psalm 34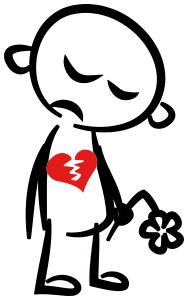 Come, O children, listen to me;
I will teach you the fear of the Lord.
Which of you desires life,
and covets many days to enjoy good?
Keep your tongue from evil,
and your lips from speaking deceit.
Depart from evil, and do good;
seek peace, and pursue it.
The eyes of the Lord are on the righteous,
and his ears are open to their cry.....
When the righteous cry for help,
the Lord hears,
and rescues them from all their troubles.
The Lord is near to the broken-hearted,
and saves the crushed in spirit.
(Church in Wales Lectionary, New Revised Standard Version)
---
Thoughts
Who are the 'broken-hearted' and 'crushed in spirit' today? They are surely those who were unable to sit with a loved-one who was dying. They are nurses and doctors unable to save their patients. They are the elderly unable to see their beloved grandchildren. They are the young who catch covid-19.and who are terrified of death. They are those living in countries with no vaccine. They are parents who cannot pay their bills or afford food. They are owners of small businesses who know these cannot survive. They are priests who cannot visit parishioners. They are householders who must sell their homes, or cannot pay the rent. They are all who are trying to work and look after children. They are for the lonely!
These are the broken-hearted and crushed in spirit today! God says he is close to them, and will rescue them. But many do not believe in God, so it is up to the rest of us to pray for them, for God hears the righteous!
---
Prayer
Lord God,
we pray for all who
are broken-hearted
and crushed in spirit;
and for all who need your help
this day.
May Your Spirit rescue them.
May Your Spirit strengthen them.
May Your Spirit heal them.
Amen.
---
Follow Up Thoughts
If you are too busy to do much this day, pick two or three categories from the list above and send 'arrow prayers' to God on their behalf. If you have more time pray for all those on the list.