Wednesday, 23rd June 2021: Living the Christian life
Reading : Verses from Romans, Chapter 12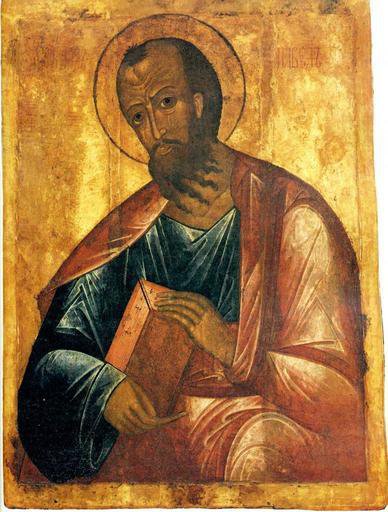 Let love be genuine; hate what is evil; hold fast to what is good; love one another with mutual affection outdo one another in showing honour. Do not lag in zeal, be ardent in spirit, serve the Lord. Rejoice in hope, be patient in suffering, persevere in prayer. Contribute to the needs of the saints; extend hospitality to strangers.
Bless those who persecute you; bless and do not curse them. Rejoice with those who rejoice, weep with those who weep. Live in harmony with one another; do not be haughty, but associate with the lowly; do not claim to be wiser than you are. Do not repay anyone evil for evil, but take thought for what is noble in the sight of all. If it is possible, so far as it depends on you, live peaceably with all. Beloved, never avenge yourselves, but leave room for the wrath of God; for it is written, 'Vengeance is mine, I will repay, says the Lord.' No, 'If your enemies are hungry, feed them; if they are thirsty then give them something to drink; for by doing this you will heap burning coals on their heads.' Do not be overcome by evil, but overcome evil with good.
(Church in Wales Lectionary, New Revised Standard Version)
---
Thoughts
St Paul is writing his letter (or epistle) to the Romans in AD 58 and he was in Corinth. He writes to a Church that he did not create unlike other letters that he sends. He has always wanted to go Rome, so he is asking for their prayers when he does set out on such a dangerous journey. Chapters 12 to 15 deal with practical questions of how to live the Christian life, and the passage above comes into this section.
The words speak for themselves. This life as a Christian is not an easy one, but we have chosen it willingly and we cannot just lay it down again on some whim. So when it feels beyond our ability to keep going we must do one thing, we must keep praying. For not to pray means we lose the one thing that will help to keep us going - we lose the power that comes from the Holy Spirit. It is He that will give us the strength to keep on, and it is He who will also give us the words to ask for God's help.
---
Prayer
Lord Jesus Christ,
may we take St Paul's words to heart and
keep close to what is good.
May we rejoice in hope.
May we be patient in suffering.
And may we persevere in prayer.
Keep us ever mindful of
how to help others,
and do not let us be overcome by evil.
Amen.
---
Follow Up Thoughts
If you would like to learn much more about the Epistle to the Romans, look up this site:
If you would like to read Romans in Contemporary English Language, then look up this version on Bible Gateway - I have given the first chapter here, but you can read it all online, just press the next chapter etc.
An even easier to understand bible is that of the 'Easy to Read version', and you might like to remember this particular Bible for when you are faced with difficult passages: