Thursday, 26th August 2021: Keep awake!
Reading : Verses from Matthew, Chapter 24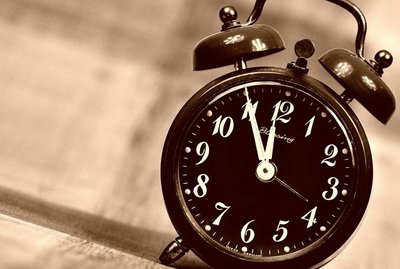 Jesus said, 'Keep awake therefore, for you do not know on what day your Lord is coming. But understand this: if the owner of the house had known in what part of the night the thief was coming, he would not have let his house be broken into. Therefore you also must be ready, for the Son of Man is coming at an unexpected hour.'
(Church in Wales Lectionary, New Revised Standard Version)
---
Thoughts
These words by Jesus - 'Keep awake' - will be said again soon, in the Garden of Gethsemane when Jesus goes to pray to the Father, knowing that he is about to face his death. Peter, James and John fail him in his hour of agony, and three times they fall asleep despite Jesus asking them to stay awake and pray.
In our reading today, Jesus is talking about his second coming, and it is doubtful if the disciples would have understood him, though they must have pondered on these words after his death and resurrection. Certainly the new Church expected him to return within their life-time.
For us this prophecy has played little importance in our lives, but perhaps we should reflect on the words 'Keep awake' for we too should be ready for Jesus to return 'at an unexpected hour'. One way might be never to go to bed without settling our accounts with God - saying sorry, and promising to change - of course we do need to mean it!
---
Prayer
Lord Jesus,
You have taught us that You will return,
and whether that will be in our lifetime
we do not know;
but You have said we should be alert and awake,
watching for Your return.
Keep us mindful of this promise,
as we carry out our daily lives,
so that we may truly be ready and waiting.
Amen.
---
Follow Up Thoughts
For those who want to look further at the Second Coming, the following site might be helpful: