Monday, 7th November 2022: Handing on the roles
Reading : Verses from Titus, Chapter 1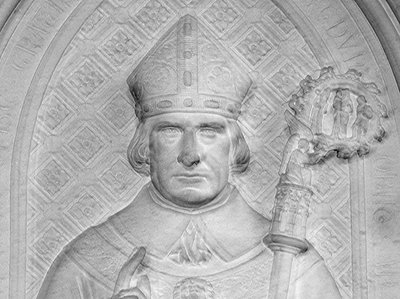 Paul, a servant of God and an apostle of Jesus Christ, for the sake of the faith of God's elect and the knowledge of the truth that is in accordance with godliness.... to Titus, my loyal child in the faith we share: Grace and peace from God the Father and Christ Jesus our Saviour.
I left you behind in Crete for this reason, that you should put in order what remained to be done, and should appoint elders in every town, as I directed you: someone who is blameless, married only once, whose children are believers, not accused of debauchery and not rebellious. For a bishop, as God's steward, must be blameless........ he must be hospitable, a lover of goodness, prudent, upright, devout, and self-controlled. He must have a firm grasp of the word that is trustworthy in accordance with the teaching, so that he may be able both to preach with sound doctrine and to refute those who contradict it.
(Lectionary, New Revised Standard Version)
---
Thoughts
Paul had left Titus in Crete, and we see from this letter that he was to appoint worthy elders to positions of responsibility. In the way that Paul had chosen Titus to carry on his work among the churches in Crete, Titus must now find worthy successors to himself, if the gospel is to continue spreading.
Over some sixty years of working in churches (from choirmistress to curate to vicar to area dean) I have learnt much about congregations. I remember one church where everything was done by two wonderfully committed christians. As members of the congregation moved away or died, the two people would take on their jobs. They were amazing, but were run ragged. It took a year to divide up the work and allocate small jobs to others. From then on all those who took on any work were asked to look behind them to see who could be trained to do their particular job. Finally, with God's help there were Deputy Churchwardens, Assistant Flower arrangers, more helpers in the kitchen, and a group of intercessors.
My first question to every new Lay Reader or Curate was always "Who can be trained to replace you?" So the question for each of us today is: "If you went sick tomorrow, who would do your work for God, and how can you ensure this happens?"
---
Prayer
Holy Spirit,
You have given each of us gifts
to be used to extend the work of the Kingdom.
May we look behind us to nurture
others to use their gifts,
and be willing to share our knowledge
and expertise
not just to grow good leaders,
but also to create healthy congregations.
Amen.
---
Follow Up Thoughts
You might like to look at this article produced by the Diocese of London, on promoting a Healthy Church. Each of us has to play a part in this, with God's help:
For all of us this could also be a time to review our work for God. Can we grow into a new job? Ask God, and then your minister? (Age and minor infirmity no excuse, folks! Let me know the results, if you like.)