Wednesday, 9th November 2022: Good advice
Reading : Verses from Titus, Chapter 3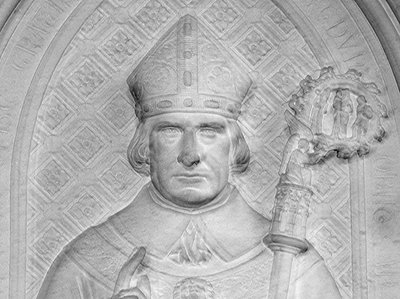 Remind them to be subject to rulers and authorities, to be obedient, to be ready for every good work, to speak evil of no one, to avoid quarrelling, to be gentle, and to show every courtesy to everyone. For we ourselves were once foolish, disobedient, led astray, slaves to various passions and pleasures, passing our days in malice and envy, despicable, hating one another. But when the goodness and loving-kindness of God our Saviour appeared, he saved us, not because of any works of righteousness that we had done, but according to his mercy, through the water of rebirth and renewal by the Holy Spirit. This Spirit he poured out on us richly through Jesus Christ our Saviour, so that, having been justified by his grace, we might become heirs according to the hope of eternal life.
(Lectionary, New Revised Standard Version)
---
Thoughts
As we saw on Monday this week, Paul has left Titus in Crete to appoint elders (some translations say 'Bishops') to oversee the new churches. In Chapter 3 he continues the good advice to Titus, to the new leaders, and ultimately to us.
A small child can lose their temper over anything - they are defeated by someone in a game of snakes and ladders, or in a computer game with another opponent; they cannot get their own way to stay up late; or may not have a bar of chocolate, etc. They have little control over their emotions in the early years. As we grow older we may gain more control, perhaps because we don't want to show ourselves up amongst friends or acquaintances. Ultimately though, if this fails we can explode verbally at strangers when their car 'cuts us up' on a roundabout, even when they cannot hear us.
As Christians Paul reminds us that we have been given so much at our Baptism (and/or Confirmation) through the Holy Spirit, and offered a great hope because of God's love for us. This means we have another reason not to be a slave to our emotions, but to treat everyone with respect. The ultimate test of our thankfulness to God is not when we can refrain from saying something critical, but rather when we don't think any criticism! (Note: I'm not quite there yet!)
---
Prayer
Lord God,
You know us intimately.
You know our faults and failings.
You know when we try to change,
and when we give in to temptation.
May we learn to be gentle and courteous to all;
refrain from gossipping and quarrelling;
and learn to speak and think no evil.
May we be content to obey the rules of this world
as well as being subject to Your commandments.
Amen.
---
Follow Up Thoughts
If you would like to look at refraining from being critical this site, with pictures, can help. Note there are two different techniques to try: