Wednesday, 16th December 2020: Faith can move mountains
Reading : Verses from Matthew, Chapter 17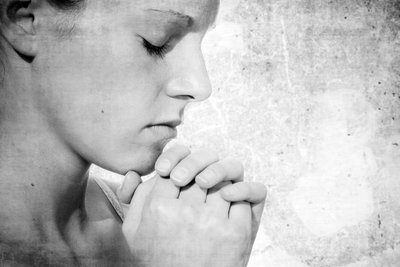 A man came to Jesus, knelt before him, and said 'Lord, have mercy on my son, for he is an epileptic and he suffers terribly...And I brought him to your disciples, but they could not cure him.'..... Jesus rebuked the demon, and it came out of him, and the boy was cured instantly.
Then the disciples came to Jesus privately and said, 'Why could we not cast it out?' He said to them, 'Because of your little faith. For truly I tell you, if you have faith the size of a mustard seed, you will say to this mountain, "Move from here to there", and it will move; and nothing will be impossible for you.'
(Church in Wales lectionary, from New Revised Standard Version)
---
Thoughts
I once listened to a lecture at Theological College, by the BBC Religious Correspondent. She told the story of a man on an airplane who watched the steward come round dispensing glasses of orange juice. As the steward came closer the man closed his eyes and started to pray fervently, "God, please let him give me apple juice!" A moment later he looked down at the drink to discover that it was apple juice, even though there appeared to be no other such drink on the steward's tray. The question for the Correspondent was "Should we ask God for such things?"
I came away and did much thinking about this question. Consequently, I think I make decisions about what I ask God for in my prayers. Do I have faith enough to move mountains - no, I think not. But I do have enough faith to ask God again and again for important things for which help is needed, and I'm content to leave the answers to Him.
---
Prayer
Lord God,
You care for us as a father
cares for his children.
Give us the faith
to ask for Your help,
and to leave the answers
to You.
Amen.
---
Follow Up Thoughts
To learn more about having faith in God, the following website might be of help: