Monday, 13th July 2020: Dedicated to God
Reading : Verses from 1 Samuel, Chapter 1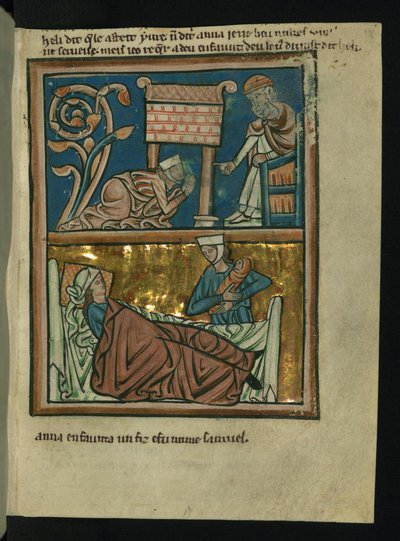 There was a certain man....whose name was Elkanah...He had two wives; the name of one was Hannah, and the name of the other Peninnah. Peninnah had children, but Hannah had no childen.
Now this man used to go up year by year from his town to worship and to sacrifice to the Lord of hosts at Shiloh.....On the day when Elkanah sacrificed, he would give portions to his wife Peninnah and to all her sons and daughter; but to Hannah he gave a double portion, because he loved her, though the Lord had closed her womb. Her rival used to provoke her severely to irritate her, because the Lord had closed her womb. So it went on year after year; as often as she went up to the house of the Lord, she used to provoke her.
After they had eaten and drunk at Shiloh, Hannah rose and presented herself before the Lord. Now Eli the priest was sitting on the seat beside the doorpost of the temple of the Lord. She was deeply distressed and prayed to the Lord and wept bitterly. She made this vow: 'O Lord of hosts, if only you will look on the misery of your servant, and remember me, and not forget your servant, but will give to your servant a male child, then I will set him before you as a nazirite until the day of his death.'
As she coninued praying before the Lord, Eli observed her mouth. Hannah was praying silently, only her lips moved, but her voice was not heard; therefore Eli said to her, 'How long will you make a drunken spectacle of yourself? Put away your wine.' But Hannah answered, 'No, my lord, I am a woman deeply troubled; I have drunk neither wine nor strong drink, but I have been pouring out my soul before the Lord. ...Then Eli aswered, 'Go in peace; the God of Israel grant the petition you have made to him.' And she said 'Let your servant find favour in your sight.' Then the woman went to her quarters, ate and drank with her husband, and her countenance was sad no longer.
(New Revised Standard Version)
---
Thoughts
There is nothing more haunting than the thought of someone praying fervently to have a child. We've probably all known couples at some time or other who are desperate to have children. Even with the hope of IVF many do not succeed, and some continue for years unable to function properly because of their inability to have children. It is a great sadness for such couples.
In ancient Israel it was considered a shame that a woman could not conceive, and Hannah is one of a number of Old Testament women who were barren, before God intervenes. This story is one we will pick up again in a few days, as things change for Hannah. However, as well as a human story, its also a symbol for the nation of Israel. Hannah was lost without God's intervention, but so was Israel. Unfortunately Israel frequently ignores Gods wishes and tries to go it alone!
---
Prayer
Lord God,
You wait for us to involve You in our lives,
and to ask for Your help.
All too often, though,
we go our own way,
and forget to come to You,
or ignore Your wishes.
Help us to stay close to You,
and listen to Your word.
Amen.