Thursday, 1st October 2020: The call to danger for Elijah
Reading : Verse from 1 Kings, Chapter 18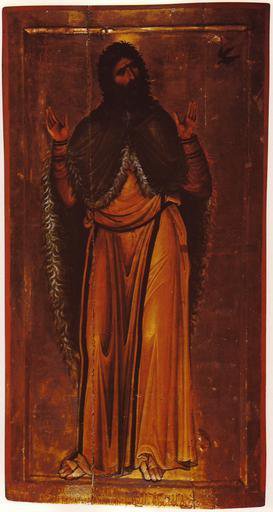 After many days the word of the Lord came to Elijah, in the third year of the drought, saying, 'Go, present yourself to Ahab; I will send rain on the earth.....'
As Obadiah was on the way, Elijah met him; Obadiah recognized him, fell on his face, and said, 'Is it you, my lord Elijah? He answered him, 'It is I. Go, tell your lord that Elijah is here.' And he said, 'How have I sinned, that you would hand your servant over to Ahab, to kill me......?'
So Obadiah went to meet Ahab, and told him; and Ahab went to meet Elijah. When Ahab saw Elijah, Ahab said to him, 'Is it you, you troubler of Israel?'
'I have not troubled Israel, but you have, and your father's house, because you have forsaken the commandments of the Lord and followed the Baals. Now therefore have all Israel assemble for me at Mount Carmel with the four hundred prophets of Asherah, who eat at Jezebel's table.' So Ahab sent to all the Israelites, and assembled the prophets at Mount Carmel.
(New Revised Standard Version)
---
Thoughts
What is going to happen? Will the king's servant Obadiah be killed by Ahab? Will Elijah survive? Will God destroy King Ahab, and his wife Jezebel? Well the story leads to a conclusion that no-one could expect, with a wonderfully descriptive scene, that we pick up tomorrow.
In the meantime just look at the way the King greets the prophet, with the words "Is it you, you troubler of Israel?" Yet even with this Elijah is calmly in control, demanding that the King assemble the - 400 prophets of Asherah, Queen Jezebel's pagan supporters. Elijah has no fear, for he knows that God is with Him and he is carrying out the Lord's wishes. God will be with him throughout the coming contest.
We don't face a battle with 400 pagan prophets, but we do face continuing conflict with the pandemic, which leaves many people scared they will catch the virus, others in mental confusion because of isolation, and yet others terrified they will soon have no income. It is a time to hold our nerve, and know that God is in control. He will be with us whatever happens.
---
Prayer
Heavenly Father,
we can't see into the future,
but show us how to have courage
and to know that whatever happens
You are in control
and we can turn to You
in times of worry
when we feel alone,
and don't know what might happen.
Amen.