Saturday, 24th July 2021: Be doers of the word
Reading : Verses from 1 James, Chapter 1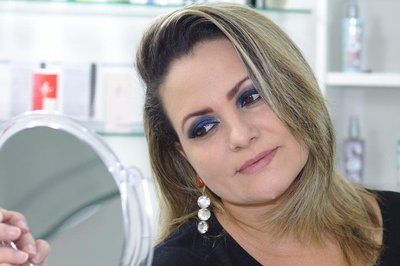 'Be doers of the word, and not merely hearers who deceive themselves. For if any are hearers of the word and not doers, they are like those who look at themselves in a mirror; for they look at themselves and, on going away, immediately forget what they were like. But those who look into the perfect law, the law of liberty, and persevere, being not hearers who forget but doers who act - they will be blessed in their doing.'
(Church in Wales Lectionary, New Revised Standard Version)
---
Thoughts
So who is the writer of the First Epistle of James? Well despite the fact that the Church celebrates St James the Apostle (the brother of John and son of Zebedee) tomorrow, most scholars think it's unlikely to be him. This letter is addressed to the early Christian churches - to the 'twelve tribes in the dispersion'. Scholars today tend to believe it was written at the turn of the 1st century, in which case it couldn't be St James the Apostle, or even James the brother of Jesus, both of whom had died by then. So the answer is, that we don't know who wrote it. What we do know is that the letter is one of seven written around this time that were among the last of the books to be included in our New Testament, and it's the only book to mention the anointing of those who were sick.
We recently looked at the story of Martha and Mary in Luke's Gospel. and what kind of Christian we should be. The writer of the First Epistle of James takes an opposite view. As we saw, Mary listened to Jesus as though she were his student and Jesus commended her attitude, but James argues that we need to move on from being a listener to living out what we have heard, that is we need to become a disciple.
The writer of James says that if we hear God's word but do not act then we are like someone who examines themselves in a mirror but going away forgets what they look like. When we hear, but do not act, we are like someone that hears God's word but it has no effect whatsoever upon our life.
---
Prayer
Lord God,
may we be hearers of the Word
and also doers of the Word.
May we learn not just to listen and learn,
but also to put what we learn
into action in our daily lives.
Amen.
---
Follow Up Thoughts
You might like to look at this cartoon explanation of the Epistle of James, who takes the view that it was written by the brother of Jesus. Whichever view we take it explores the text of the letter and is interesting.