Saturday, 1st May 2021: The one who doubts
Reading : Verses from James, Chapter 1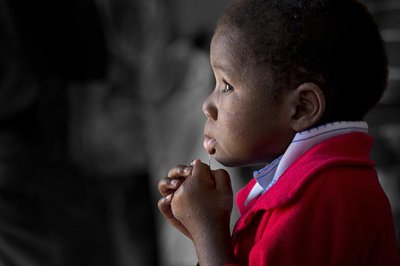 If any of you is lacking in wisdom, ask God, who gives to all generously and ungrudgingly, and it will be given you. But ask in faith, never doubting, for the one who doubts is like a wave of the sea, driven and tossed by the wind; for the doubter, being double-minded and unstable in every way, must not expect to receive anything from the Lord.'
---
Thoughts
Are you a positive or a negative person, would you say? Do you generally look at the world through rose-tinted glasses, for instance, so that a cloud on a sunny day doesn't immediately make you think your day out will be ruined? Or do you immediately cancel your plans because you're certain it's going to rain?
A boyfriend and I once planned to go out for the day. We'd been looking forward to taking a picnic and spending time at the seaside. As we met there were dark clouds and he immediately cancelled the day. I can remember how shocked I was, coming from a family who would picnic in the car at a beauty spot in the snow! As it happened the clouds never did drop their rain that day, and we would have enjoyed ourselves at the seaside.
The letter of James castigates doubters, for doubt is often linked to negativity. Those who don't doubt usually have hope which is positive, they see the clouds, but trust the sun will overcome them! In other words as Christians they live a life of hope, trusting the words of Jesus that He is there for them. The clouds of doubt do occur occasionally, but hope is greater.
---
Prayer
Lord Jesus,
when we doubt
help us to be positive
and to live in hope.
Help us to face
the challenges of each day
by trusting in You.
Amen.
---
Follow Up Thoughts
Revd Christopher Benek, however argues that doubt can have an important role in developing our faith. It is a fairly academic argument, but well worth reading (or listening) to: