Sunday, 12th July 2020: The Spirit dwells in you
Reading : Verses from Romans, Chapter 8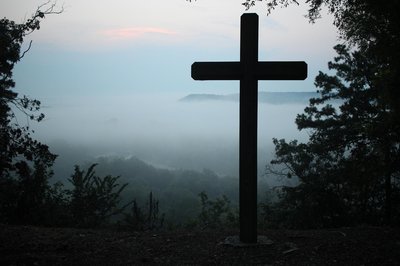 Those who live according to the flesh set their minds on the things of the flesh, but those who live according to the Spirit set their minds on the things of the Spirit. To set the mind on the flesh is death, but to set the mind on the Spirit is life and peace. For this reason the mind that is set on the flesh is hostile to God; it does not submit to God's law - indeed it cannot, and those who are in the flesh cannot please God.
But you are not in the flesh; you are in the Spirit, since the Spirit of God dwells in you....If the Spirit of him who raised Jesus from the dead dwells in you, he who raised Christ from the dead will give life to your mortal bodies also through his Spirit that dwells in you.
(New Revised Standard Version)
---
Thoughts
For centuries Plato's ideas on 'flesh' and 'spirit' had been important to the ancient world, and Christians were no exception. Things concerning the 'body' were considered bad, and things concerning the 'spirit' were good. As a young woman, for instance, it always drove me mad that the church unconsciously saw women either as saints (eg nuns) or sinners (eg ordinary women), or putting it another way we were either Mary Magdalene or the Virgin Mary figures. However, St Paul uses this notion to make a good argument in his letter to the Romans.
When our whole life is taken up with the things of this world and we push God out to the edge of our life; when our mind is totally taken up with today and its concerns, then we are following the things of the 'flesh' as St Paul calls it, and the outcome is not going to be good But, he says, we live according to the 'spirit', and God's Holy Spirit dwells in us.
This doesn't mean that we are saints, we are ordinary people who make many mistakes, but we have a hope that God accepts us as we are, as one of His own, and He promises us eternal life.
---
Prayer
Heavenly Father,
we thank You that You have called us
as Your own children,
and have given us Your Spirit
to dwell in us.
Help us to be worthy of this gift,
to deserve Your trust,
and to live as those who are Your own.
Amen.