Wednesday, 13th October 2021: Praying with sincerity
Reading : Verses from Psalm 119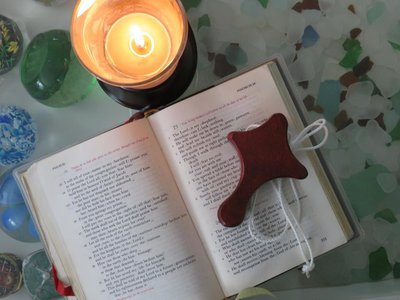 With my whole heart I cry; answer me, Lord.
I will keep your statutes.
I cry to you; save me,
that I may observe your decrees.
I rise before dawn and cry for help;
I put my hope in your words.
My eyes are awake before each watch of the night,
that I may meditate on your promise.
In your steadfast love hear my voice;
O Lord, in your justice preserve my life.
(Church in Wales Lectionary, New Revised Standard Version)
---
Thoughts
It is not really known who wrote Psalm 119, the longest and most amazing of Psalms. It might have been King David, but equally it might have been written after the Hebrews were exiled to Babylon. Some have thought the emphasis on 'the law' seems as though the writer is worshipping the law, but it should be noted that every word used to describe this always refers to 'God's word' and 'God's law'.
In verses 145 to 149 above, it's obvious that the writer is in danger of some kind and asks God to protect him, but the meaning of these verses is really about asking God's help to keep on praying and also to keep His decrees. He is pleading with God, with every fibre of his being, asking for wisdom and strength to obey God.
We do not need beautiful words and long prayers when we pray, we need heartfelt sincerity when we ask God for help. Our cry needs to come from the heart, and needs to be totally sincere. The psalmist also suggests that we use scripture to meditate - perhaps to ponder or spend time thinking about God and what He wants from us. When we persevere, God will listen to our prayers.
---
Prayer
Heavenly Father,
help us to use Your scriptures
to meditate and pray.
May our cries come from the heart,
not just for ourselves
but for our world
and for all those in need this day.
Amen.
---
Follow Up Thoughts
This is the longest psalm in the Hebrew scriptures, and we have looked at it before - at the fact that it is an acrostic, and on the number of ways the word "law" is described. Click on "Psalm 119" at the top of this page, and all the 'Thoughts for the Day'about this psalm will pop up. I would suggest you click on:
Friday, 5th June 2020
Wednesday, 16th June 2021