Wednesday, 20th October 2021: On trial for your faith
Reading : Verses from Psalm 119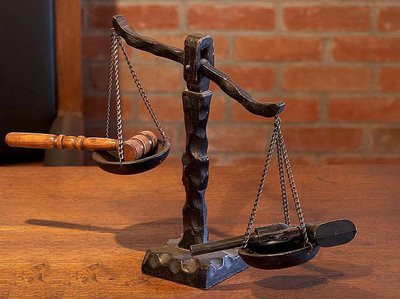 Look on my misery and rescue me,
for I do not forget your law.
Plead my cause and redeem me;
give me life according to your promise....
Great is your mercy, O Lord;
give me life according to your justice.....
I hope for your salvation, O Lord,
and I fulfil your commandments.
My soul keeps your decrees;
I love them exceedingly.
I keep your precepts and decrees,
for all my ways are before you.
(Church in Wales Lectionary, New Revised Standard Version)
---
Thoughts
The writer of Psalm 119 reminds God that he obeys His Laws, and he asks for justice, as well as rescue from what is threatening him. I wonder whether we can claim the same thing when we pray? Do we truly keep God's Laws? Our psalmist had many laws to obey, but we have only two laws - to love God, and our neighbour as ourselves.
A new reader of these Thoughts mentioned to me the following quote made by President Jimmy Carter: "If you were charged today with being a Christian, would there be enough evidence to convict you?"
Are we so wrapped up in all the current dramas concerning the pandemic, climate change, and the price of electricity, that we have forgotten about our faith? Numbers across the world in our churches have plummeted - have we really forgotten that to be a Christian is to be in a community - we cannot be a solo Christian as though we were on an island. We need to rub up against one another; help each other; encourage one another; and learn from others. Is that not why we say "We believe in God" in our Creed each week?
Would there be enough evidence to convict us of being a Christian this day?
---
Prayer
Heavenly Father,
may we see ourselves as You see us;
may we be honest in our appraisal,
noticing the times we do not worship You;
the excuses we make not to attend church;
the times we fail to help others;
and our failure to seek justice for others.
May there be enough evidence of our faith
to convict us of being a Christian.
Amen.
---
Follow Up Thoughts
"Help the Persecuted" is a site dedicated to saving Christians who are persecuted for their faith. You might like to read the experience of one whom they helped: