Saturday, 19th September 2020: God's house
Reading : Verses from 1 Kings, Chapter 8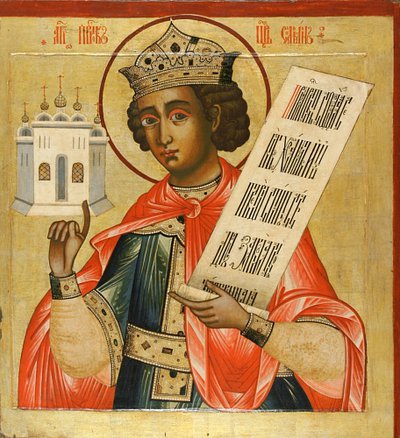 All the people of Israel assembled before King Solomon.... So they brought up the ark of the Lord, the tent of meeting, and all the holy vessels that were in the tent.
Then the priests brought the ark of the covenant of the Lord to its place, in the inner sanctuary of the house in the most holy place, underneath the wings of the cherubim....there was nothiing in the ark except the two tablets of stone that Moses had placed there at Horeb, where the Lord made a covenant with the Israelites, when they came out of the land of Egypt. And when the priests came out of the holy place, a cloud filled the house of the Lord, so that the priest could not stand to minister because of the cloud; for the glory of the Lord filled the house of the Lord.
Then Solomon said, 'The Lord has said that he would dwell in thick darkness. I have built you an exalted house, a place for you to dwell in for ever.' Then the king turned round and blessed all the assembly of Israel.
(New Revised Standard Version)
---
Thoughts
King Solomon completed his promise to build a Temple for the Lord to hold the ark of the covenant, with the two stone tablets holding the Ten Commandments which Moses had brought down the mountain. It was erected on the probable site of Mount Moria, now Jerusalem, where Abraham had been told by God to sacrifice his son Isaac as a test of his faith. This magnificent Temple was destroyed by Nebuchadnezzar II in 587 BCE. King Herod would later build a Second Temple, destroyed by the Romans in AD70 leaving just the 'Wailing Wall'.
Within the Temple only the High Priest was allowed to enter the most sacred place, the Holy of Holies, on the day of Atonement. Perhaps this goes some way to explain why we as Christians place so much emphasis on our own church building, and on the sanctuary. But a pandemic reminds us that God does not dwell only in a church or sanctuary, and we are learning to manage without worship in a building. God is in His whole world, and engages with His people wherever they are, and whenever they turn to Him!
---
Prayer
Lord God,
at this time,
many of us are struggling
to worship You
without going to church.
Help us to remember
that you are with us always,
and that we can worship You,
alone at home; or on the internet,
as well as in a church.
Amen.