Friday, 3rd July 2020: God sees everything
Reading : Verses from Psalm 139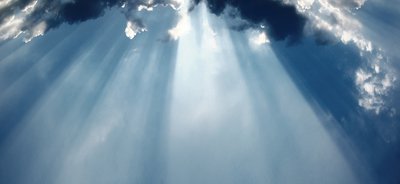 O Lord, you have searched me and known me....
You hem me in, behind and before,
and lay your hand upon me.
Such knowledge is too wonderful for me;
it is so high that I cannot attain it.
If I say, 'Surely the darkness shall cover me,
and the light around me become night',
even the darkness is not dark to you;
the night is as bright as the day,
for darkness is as light to you....
My frame was not hidden from you,
when I was being made in secret....
Search me, O God, and know my heart;
test me and know my thoughts.
See if there is any wicked ways in me,
and lead me in the way everlasting.
(New Revised Standard Version)
---
Thoughts
I once heard a mother say that her child had nightmares after reading Psalm 139, and another who said their son would hide behind his bedroom door when he had been naughty "because God couldn't see him there"! So I guess the answer is don't use this psalm with children. We have as a matter of fact already looked at verses from this psalm, on the 5th May.
No Christian should ever be concerned about God who sees everything, for we are His children whom He loves, and although we let Him down on a daily basis, when we come before Him in repentance and confess our sin, He forgives us.
The second line of the psalm calls up a picture for me of climbing down a steep part of the Pembrokeshire coastal path on a very windy day after it has rained, and the wind is coming off the land. One false slip and you could be in serious trouble. But God is there hemming me in and behind, so whatever does happen it will be part of God's great plan for me.
---
Prayer
Almighty God,
You have been with me all my life and
You know all my faults and weaknesses.
Guide me to make the right choices
and the best decisions,
as befits one of Your children,
and continue to protect me always.
Amen.