Tuesday, 21st July 2020: Micah 1 - God pardons our sins
Reading : Verses from Micah, Chapter 7
*Picture of Micah, Moscow.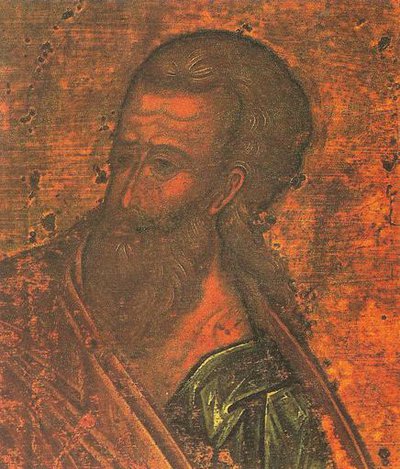 Who is a God like you, pardoning iniquity
and passing over the transgression
of the remnant of your possession?
He does not retain his anger for ever,
because he delights in showing clemency.
He will again have compassion upon us;
he will tread our iniquities under foot.
You will cast all our sins
into the depths of the sea.
(New Revised Standard Version)
---
Thoughts
Today's reading is from the book of Micah. The prophet lived 700 years before Jesus. He had great concern for the poor and outcast in society. His prophecies were addressed to the powerful leaders of Samaria and Jerusalem, and they include a warning that Assyria would invade the northern kingdom of Israel. In 721 BC this prediction came true, and Samaria the capital of Israel at that time, was over-run by the invaders.
However, Christians find his writing significant because he gives us one of the most significant prophecies about the birth of Jesus Christ who would, he says, be born in Bethlehem. The Messiah, he prophesied would be sent by God, and he would be called 'the Prince of Peace' (5.5) This time, he said, would see the restoration of God's Kingdom. (4.1-5.15). http://biblegateway.com
This picture of a God who forgives a nation's sin in rejecting Him and going against His wishes, because he has compassion for His people, is one we see again and again in scripture. In the same way as he humbles a nation before forgiving them, he does the same to us. We ignore His wishes, we go our own way, and all to often we don't turn to Him, but when we confess our sin He forgives us and 'treads our iniquities under foot'.
---
Prayer
Almighty God,
who sent Your son Jesus
to save Your people,
have compassion on us.
Out of Your goodness
forgive our sins -
those we confess
and those we ignore,
and help us to start again,
to be worthy of Your love.
Amen.