Saturday, 17th April 2021: God loves the righteous
Reading : Verses from Psalm 33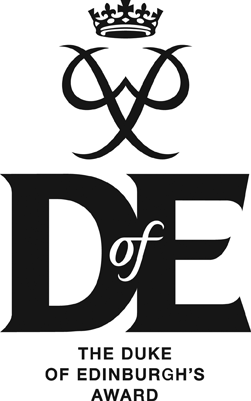 Rejoice in the Lord, O you righteous.
Praise befits the upright....
For the word of the Lord is upright,
and all his work is done in faithfulness.
He loves righteousness and justice;
the earth is full of the steadfast love
of the Lord....
Truly the eye of the Lord is on those
who fear him,
on those who hope in his steadfast love,
to deliver their soul from death.
(Church in Wales Lectionary, New Revised Standard Version)
---
Thoughts
Years ago I helped a group of girls complete part of their Duke of Edinburgh's silver award. They had to navigate to places in the Forest of Dean, and then camp overnight on their own. I made sure they arrived safe, and it was good to see the way they grew in confidence to cope with the challenges.
Today, the funeral of Prince Philip, the Duke of Edinburgh, is being held. Over the years the press has "nit-picked" the character of the Prince, delighting in finding things that made him human - a man who like all of us, made mistakes. As a royalist it has been pleasant to be reminded of the way he worked for many good causes. As well as supporting the Queen, he helped young people with his award scheme, fought to preserve the natural world as president of the World Wildlife Fund; and did much to stop councils from selling off sports fields.
Psalm 34 reminds us that God loves 'righteousness', but what does this mean? Righteousnes comes through having faith in God and is given to us as a gift because of the actions of Jesus. It also comes when Christians live out a day-to-day life of faith helping others. Can we live out such a life? It's not about money or position, but about living for others!
---
Prayer
Heavenly Father,
You call us to be righteous:
to put our faith into action;
to use our gift and talents for others;
to help those in need;
and to put other people before ourselves.
Help us to live such a life of faith.
Amen.
---
Follow Up Thoughts
You might like to look up the meaning of 'Justice' and 'Righteousness' in the bible, in this cartoon form: