Thursday, 15th April 2021: Bless the Lord
Reading : Verses from Psalm 34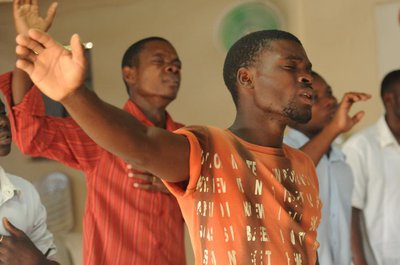 I will bless the Lord at all times;
his praise shall continually be in my moth.
My soul makes its boast in the Lord;
let the humble hear and be glad.
O magnify the Lord with me,
and let us exalt his name together.
I sought the Lord, and he answered me,
and delivered me from all my fears.
Look to him, and be radiant;
(Church in Wales Lectionary, New Revised Standard Version)
---
Thoughts
I had to admit I love the psalms. For some people they have little relevance, but for me having been brought up as a chorister from an early age and singing a psalm every Sunday at Matins, they are very important. I can identify with someone who feels as though his life is about to end as the hordes of Midian descend upon his camp. Well, alright, that's exaggerating, but I've always had a picture of a man in a fox-hole about to be attacked, who is shouting complaints at God. Perhaps it's that feeling you get when life crashes in on you - when someone you love is desperately ill orsadly dies; or you or a family member lose your job; or something else happens to take your life off track - in which case you will understand the little man or woman in the desert who screams their anger at God.
Psalms teach us to be honest with God, to blame Him, to apologise for blaming Him, and to praise Him for the way He rescues us. However, often we complain when the fault is a human fault. Psalm 34 reminds us that even when things are bad we should still 'Bless the Lord at all times'.
---
Prayer
Heavenly Father,
help us to be honest with You,
to accept our own faults
and the faults of others,
and remember to praise
and bless You for Your
constant love and care for us.
Amen.
---
Follow Up Thoughts
You might like to listen to Psalm 34, sung firstly in Anglican chant by Guildford Cathedral choir in a very old recording (note the words are slightly different as they are using an older version of the scriptures), and then secondly in a much more modern version sung by Brooklyn Tabernacle Choir (note this starts from verse 4, and is selective of the verses used).