Saturday, 4th September 2021: A capable wife
Reading : Verses from Proverbs, Chapter 31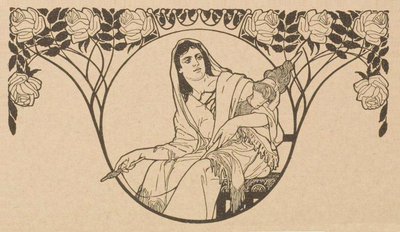 A capable wife who can find?
She is far more precious than jewels.
The heart of her husband trusts in her,
and he will have no lack of gain.
She does him good, and not harm,
all the days of her life....
She rises while it is night
and provides food for her household
and tasks for her servant-girls.
She considers a field and buys it;
with the fruits of her hands she
plants a vineyard....
She opens her hand to the poor,
and reaches out her hands to the needy....
Charm is deceitful, and beauty is vain,
but a woman who fears the Lord is to be praised.
(Church in Wales Lectionary, New Revised Standard Version)
---
Thoughts
I both hate and love this passage! Why? Well 39 years ago I was eight months pregnant and had a four year old son, I was selected as a full-time Deaconess. After this I spent years working hard, but keeping family concerns hidden. Nothing about the family could intrude upon my work for it was perceived as a weakness - and it just wasn't done! The only time this happened I was running a training day for clergy in Hartlebury Castle and had to keep a small son with me because he was 'off-colour'. It caused a lot of negative comments, though he had great fun since all the clergy made a fuss of him. Thank goodness things have changed now and both men and women can take time off for compassionate leave.
But this passage from Proverbs still gives me a twinge. I really don't like this amazing woman who can do everything while balancing plates in the air. Joking apart though, we must remember that this advice is written from the mother of King Lemuel, encouraging him to be careful about finding a good wife. The naughty bit of me wants to write advice for a female on finding a good partner!
But we should notice the most important words of all are at the end. The woman 'who fears the Lord, is to be praised.' With this I wholeheartedly agree. We all need such a partner!
---
Prayer
Heavenly Father,
we don't always agree with
everything we read
in the Hebrew scriptures,
sometimes the content feels
very alien to our world,
but always we learn about
You or about ourselves.
Today, we thank you
for the beauty of language
and the thought and care
of a mother for her son.
Amen.
---
Follow Up Thoughts
The language of Proverbs, Chapter 31, is wonderful. If you would like to read it in its entirety, look up the following:
You might like to look at this website that gives things to look at regarding proverbs with the family: